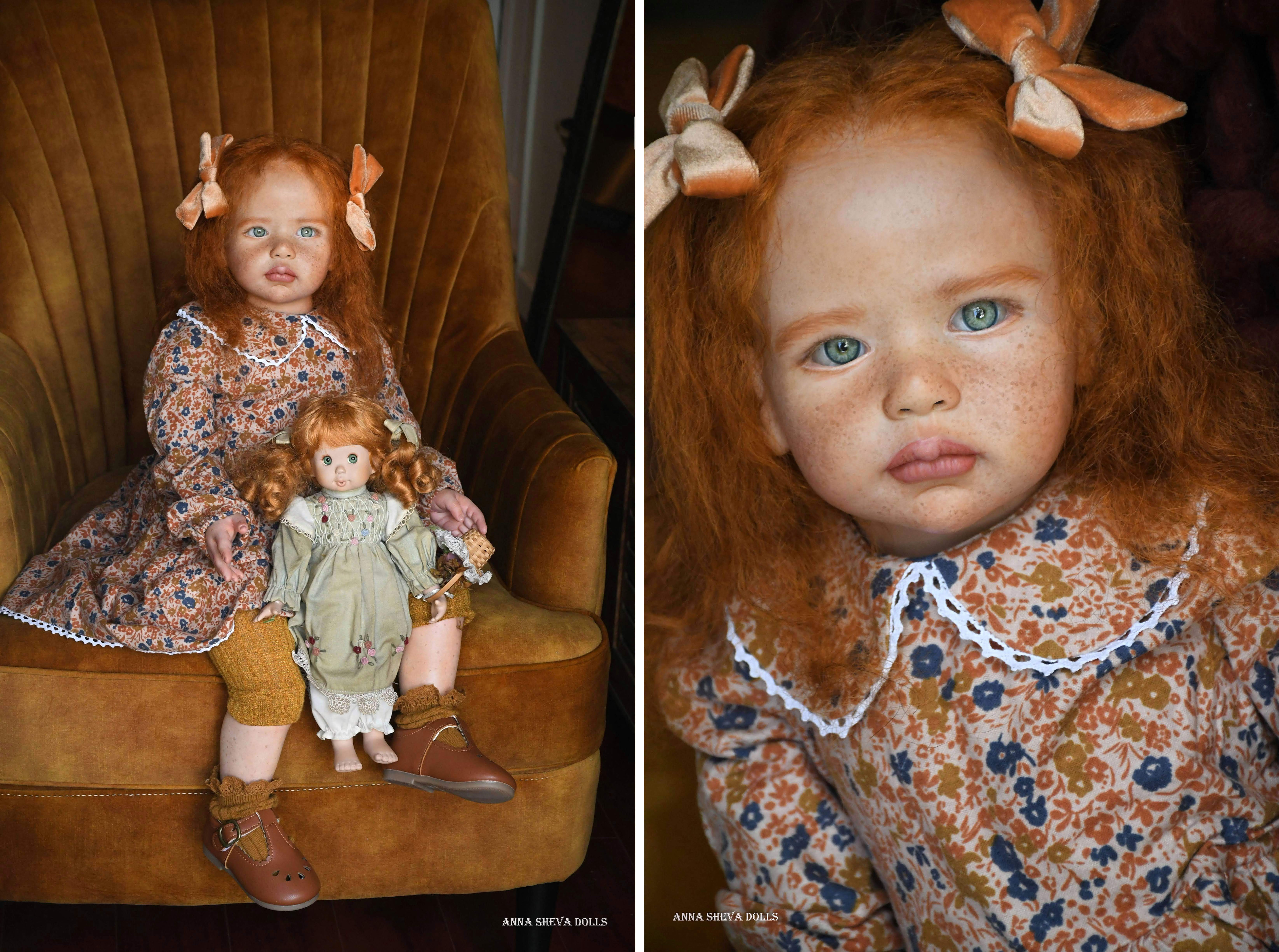 HAPPY FALL, you all!
Lily
Lily was created by me from a limited edition sculpt "Lily" by Connie Burke. I adore autumn and redheads, so I wanted to celebrate both!
LENGTH: 30″
WEIGHT: 9 lbs
Eyes: green grey
Micro-painted eyebrows
3D lifelike freckled skin effect
full vinyl arms and full vinyl legs
Soft doe suede cloth body weighted with poly pellets
Micro-rooted ginger red wavy human hair
Lily is a one-of-a-kind handcrafted lifelike art doll and will never be replicated. Toys that you see in the pics are just props and not included.